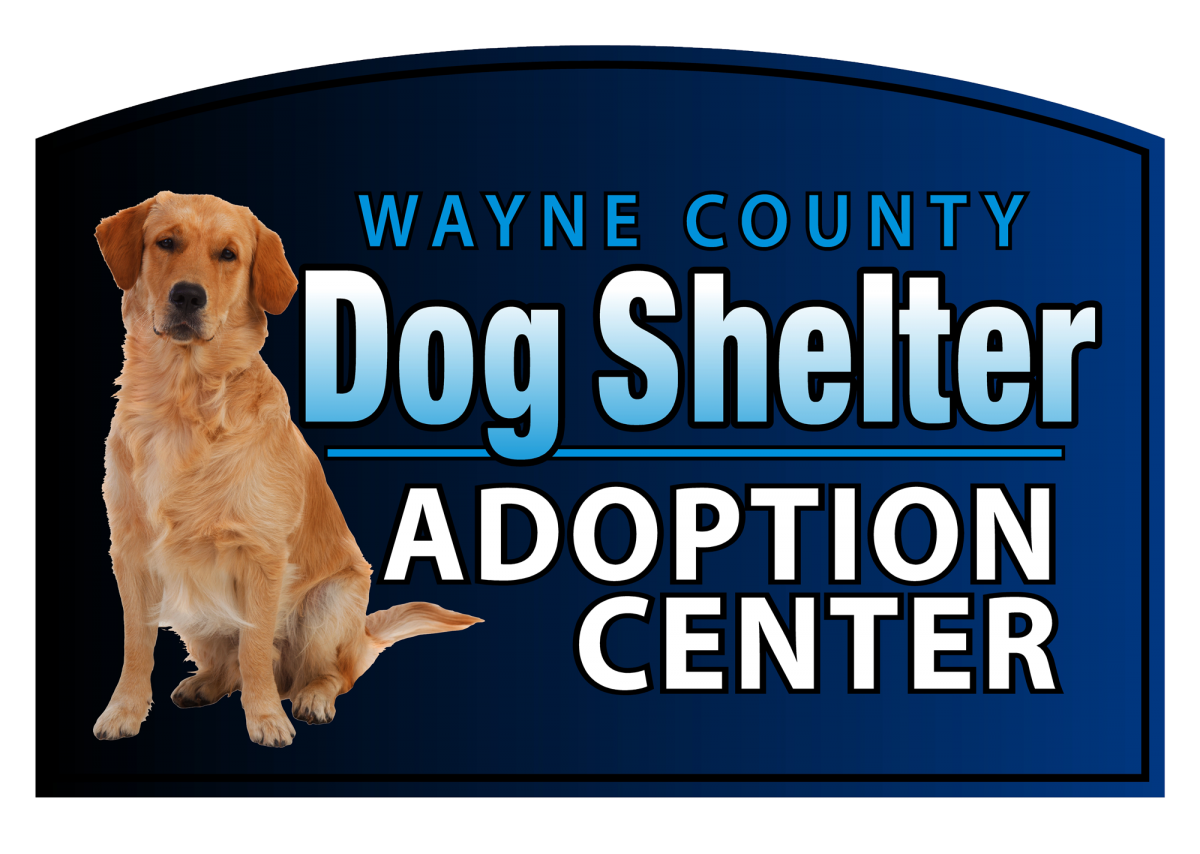 In Wayne County, pet license fees and donations are an important source for funding essential animal services. When you license your pet, know that you are doing your part to help your local shelter workers care for lost, injured and abused animals.
We are proud to call Wayne County Dog Shelter the current Safe&Happy Partner in Wayne County. This means that 20% of every product sale (designer tags, collars and leashes) is donated to Wayne County Dog Shelter in an effort to provide additional funding for the community's vulnerable animals and the staff that serves them. They are doing some pretty amazing things for local animals in need. Read on to learn more about this great organization!
650
Animals Sheltered
per year
325
Adoptions
per year
9
Employees
423
Volunteer Hours in 2021
240
Lost Pets Reunited
per year
914
Volunteers
Talkin' Shop
Here's what's been going on at Wayne County Dog Shelter
What is something you are proud of as an organization?
The Wayne County Dog Shelter has exceeded a 93% positive placement rate every year since its first full year of operation in 2016.
What is something that makes your organization unique?
The Wayne County Dog Shelter prides itself on developing one-on-one relationships with the dogs in our care. As a result, we can get to know the dogs' personalities, behaviors and specific needs, which allows us to set them up for success by placing them in a home where they can thrive.
What is a program you run that is important for people to know about?
We have a program called Dogs Day Out. Our volunteers are able to check a dog out for the day and give them a break from shelter life. This program is especially helpful for dogs that have been at the shelter for an extended period of time. The dogs have gone to the park, the volunteer's home, and even out for ice cream. Volunteers will sometimes document the experience with photos and we will share it on our social media accounts. In turn, this helps the dogs get adopted.
What is the biggest obstacle(s) your organization faces while caring for animals?
Spaying and neutering. The cost of spaying and neutering all of our dogs prior to adoption is overwhelming for our small organization. However, this procedure is core to our foundation and purpose, so we have been working for an extended period to try to achieve this goal.
Can you share a story of a specific pet you helped recently? What was the case and what was the result?
In April 2019, our shelter rescued 28 Huskies from a terrible situation. All 28 dogs were able to be rehomed within a short amount of time. Possum's entire life changed the day he was rescued. His amazing new family has showered him with unconditional love, and he is looking incredible!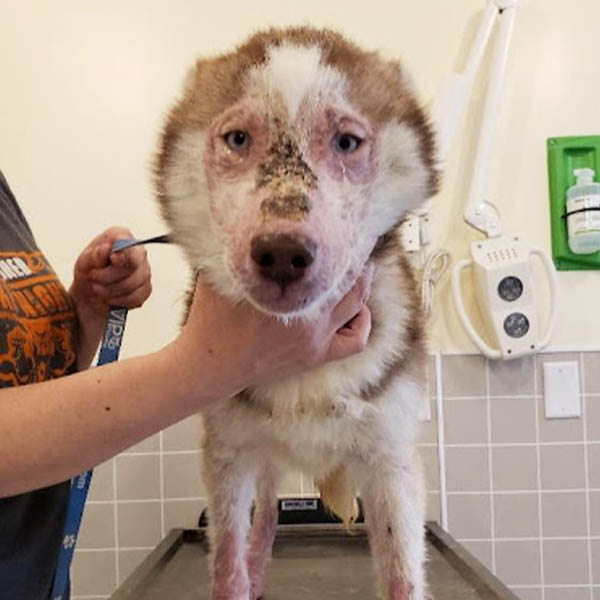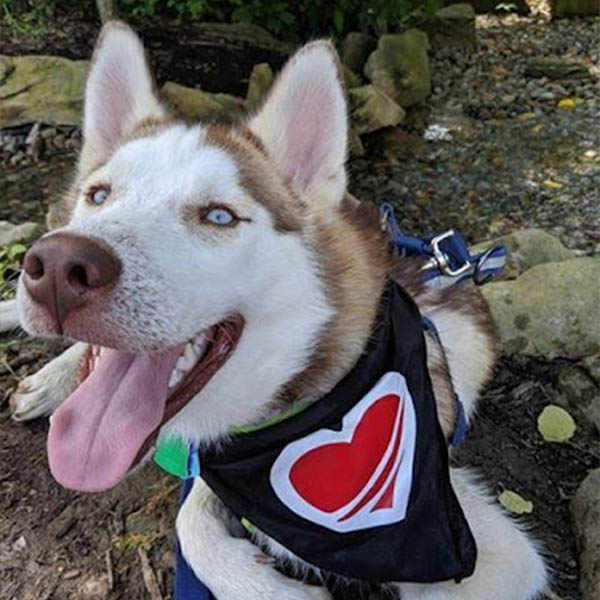 In your words, why are pet licenses important?
Pet licenses hold pet owners accountable for their pet. If every dog had a license, we could easily return the dog to its owner should it go missing. If someone no longer wanted their pet, they could reach out to the shelter and release the dog the proper way rather than letting it loose. This would also give us a history of the dog and a better idea of its behavior and personality.

In our county, pet licenses fund our shelter. People in our community desire our services when they have a problem but need to understand that by licensing their pet, they contribute to the support we can provide and how the stray dogs can be cared for.
Why should you license your pet?
1. It's the law.
2. It helps get your dog back to you should it go missing.
3. The funds support your local shelter and animal control services.
How do monetary donations and licensing fees help out around your organization?
Our shelter is able to be in operation because of the funding received from licensing fees and donations. Licensing fees support the general operations of the shelter. Things like our employees, utilities, and supplies are essential to the functioning of our facility. Donations support the dogs directly and allow the shelter to provide care above and beyond the basics. Sometimes that looks like a medical need, and other times it might be some type of enrichment project.
How can people help or volunteer?
We are always accepting volunteers. From walking dogs or helping clean to assisting at offsite events or helping with office duties, we have something for everyone. If you are unable to volunteer, we encourage you to donate or even foster. Getting involved in some way is what is most important so that more dogs can find their furever home.
If someone wants to donate pet supplies, what are the items that are needed most?
Specifically, the shelter is in need of medium-sized blankets. Often we receive thin fleece blankets (great for summer) or comforters (great for winter). However, there is a need for a blanket that is in between. Besides blankets, the shelter frequently goes through collars, leashes, toys (no tennis balls, please), and soft dog treats.
To what extent do pet license fees contribute to your overall budget?
87% of our budget is dependent on dog license fees.
What does the day of a shelter worker/volunteer normally look like?
Depending on the position, the job can look very different but collectively, it is fast-paced and often very smelly. Our kennel attendants spend their day cleaning the shelter from top to bottom. This includes the kennels with a full clean and spot cleaning throughout the day, laundry, dishes, sweeping, mopping, restocking supplies, etc. Our technicians process all new intakes of dogs in the mornings and then begin their follow-up medical assessments, behavior evaluations and play groups. Their afternoons are spent processing adoptions, owner claims, transfers, and writing bios for all the dogs. Volunteers generally join the shelter activities at noon and can be found walking dogs, rotating dogs into our play yards, helping organize donations, or assisting our kennel attendants with dishes and laundry.
What should people know before adopting a pet?
Prior to adopting a dog, we would want you to know that the shelter environment can be very stressful for a dog. When you walk through the adoption aisle, you don't always get a fair representation of how a dog will act outside of this environment, so please keep an open mind. Also, do your research. Just because you see a really cute dog doesn't mean that specific breed or dog would do well with your lifestyle. We really encourage making the right match for both dog and adopter in order to reduce the likelihood of a dog being returned or an adopter feeling discouraged.
What is your best advice for pet owners?
Give your dog time to adjust to its new life with you. We believe in the 3-3-3 rule. The first three days after adopting your dog will be settling in. They might not act like themselves or even eat very much. After three weeks, your dog should be coming out of its shell and you should start to see its true personality. After three months, the dog should finally be comfortable, building a bond and trust with you, in a routine, and feeling secure.
What is an easy way for community members to help support your organization?
The single easiest way to contribute to our organization is to share our content. The more people that see our dogs, volunteer opportunities, and events, the more people will get involved and help us save lives! Please help share our posts on social media as well as our website. Invite someone to one of our events. Help spread the word!
For more information about Wayne County Dog Shelter, visit
www.waynedogshelter.org